So, a couple of weeks ago my 7 year old son, Landon, asked me for a journal with a lock and a key so that he could write down whatever he wanted and no one else would be able to read it (I may have kept the extra key, shhh).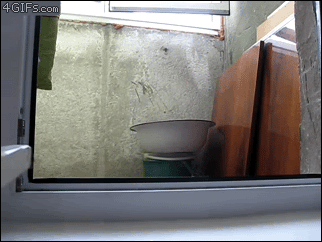 Anyway, when he asked for this I got to thinking that I wanted to start some sort of journal so that when I die (Yes, I have morbid thoughts) my kids can flip through the pages anytime they wanted to remember me. But I knew that I didn't want to start writing my thoughts and feelings down because I'm sure no one would want to read constant bitching about work and school so I decided to do the next best thing….a quote journal.
My family knows how much I love and cherish my books so I thought it would be fitting for me to start a quote journal so I can keep my favorite quotes all in one place and hopefully, a very long time from now when my kids are going through it they can feel close to me. And I'd like to think that I have and will pick out some quotes will mean something to them too.
Want to know some of the quotes I have wrote down? Well, here you go:
"One of these days you're going to fall in love, son. Don't settle for just anyone. Choose the girl that doesn't come easy, the one you have to fight for, and then never stop fighting. Never."
- Walking Disaster, Jamie McGuire




"To love is not weak. Love is the strongest thing there is."
- Apollyon, Jennifer L. Armentrout
"The most confused we ever get is when we're trying to convince our heads of something our hearts knows is a lie."
"One often meets her destiny on the road she takes to avoid it."


"If there's one thing I know, it's that nobody is here forever. You have to live for the moment, each and every day…the here, the now."
- Perfect Chemistry, Simone Elkeles
"Fate has her way of getting what she wants, no matter how we try to avoid it."
- Pleasure of a Dark Prince, Kresley Cole






"There is never a time or place for true love. It happens accidentally, in a heartbeat, in a single flashing, throbbing moment."
- The Truth About Forever, Sarah Dessen
"The marks humans leave are too often scars."
- The Fault in our Stars, John Green
TALK TO ME
Do you keep a quote journal? What do you think of the quotes in mine?