Book Blogger Love A Thon mini challenge number 5. The Book Blogger Love A Thon is hosted by
Alexa Loves Books
!
This challenge is all about our High Fives. Basically, what we are currently loving in each of the five categories below.
Christy's High Fives
Book: The book that I'm still having trouble getting off my mind is...
Genre:
Jennifer is really, really nice. Erica and I contacted her to see if she'd be willing to do an interview and she was really sweet. (P.S. Look for her interview sometime in March!)

Blogger:
Kirsty from
Studio Reads
& you can also check out my blog roll on the right ;)
Bookish Merchandise/Book Related Site:
I actually just found out about Book Outlet in the last little bit, and I can already tell that it's going to be a problem. They just have so many good deals!
Erica's High Fives
Book: I honestly still can't get over...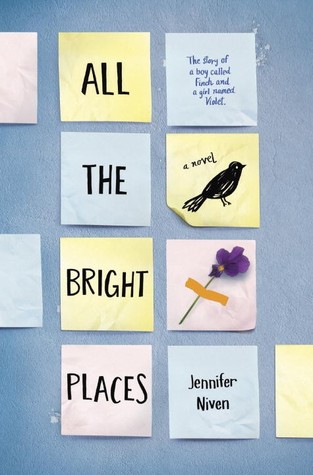 Genre: My favorite genre is Contemporary and probably always will be. I love romance and am just a sucker for all the cutesy stuff.
Author: Colleen Hoover
Bookish Merchandise/Book Related Site:
I'm going with Christy on this one--they have so many great deals and they just suck you right in. It's hard not to shop there.